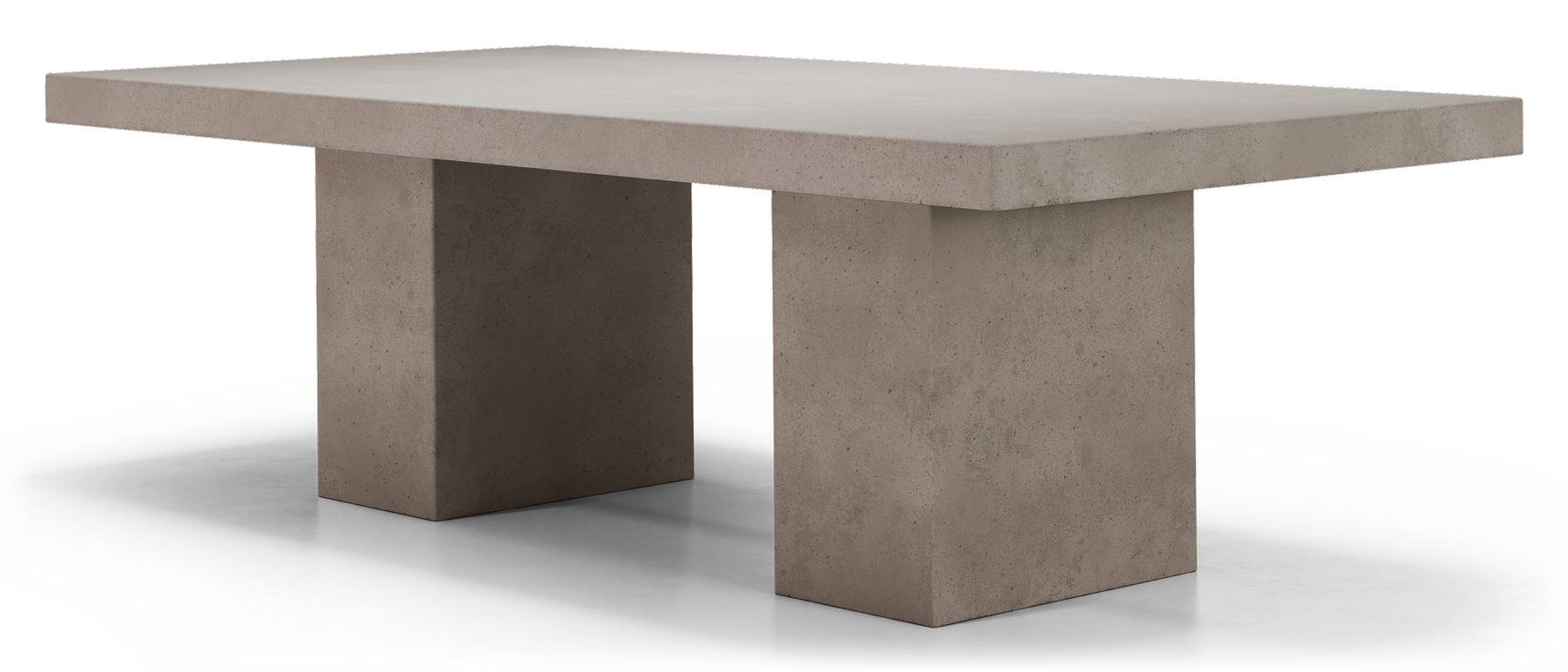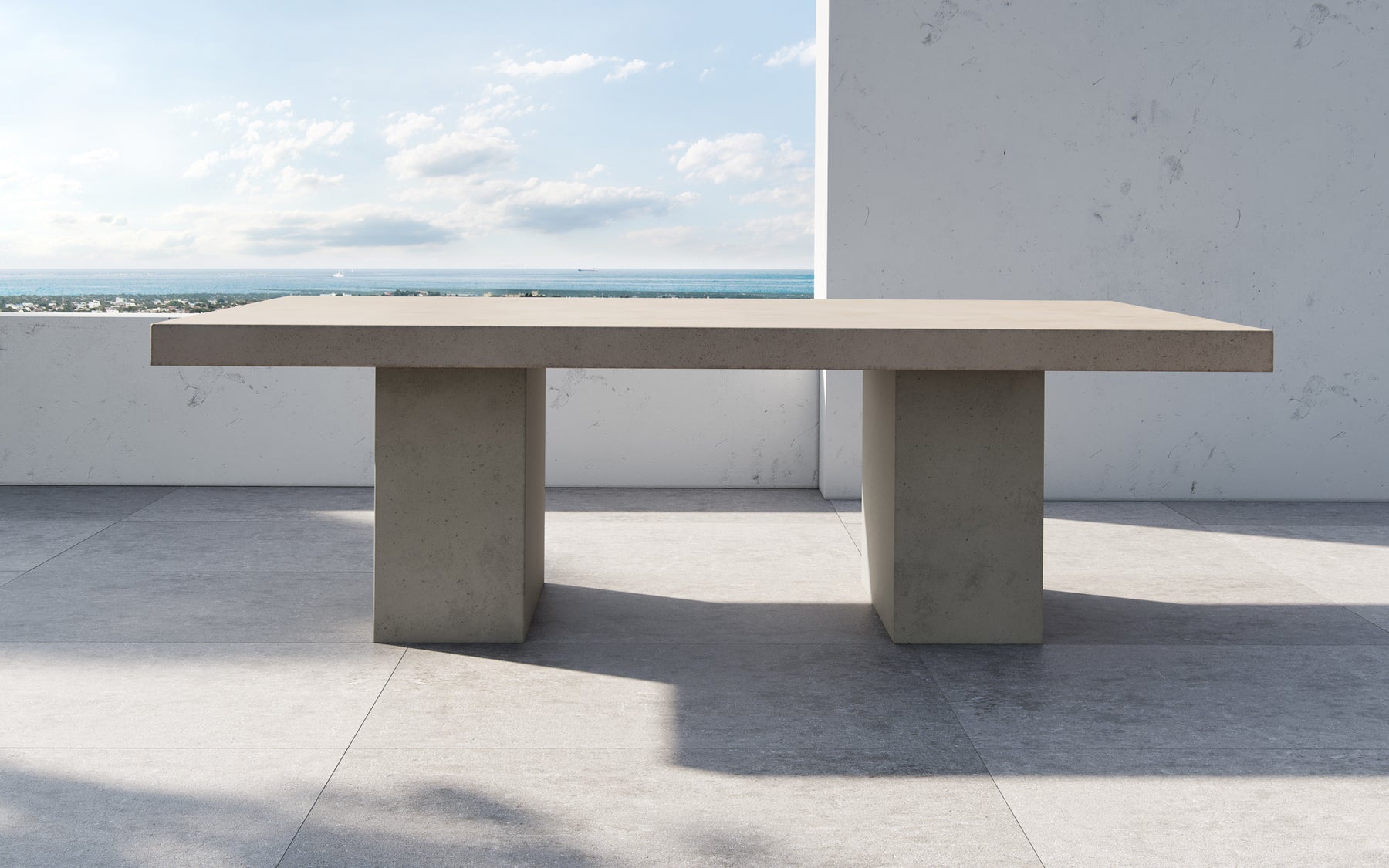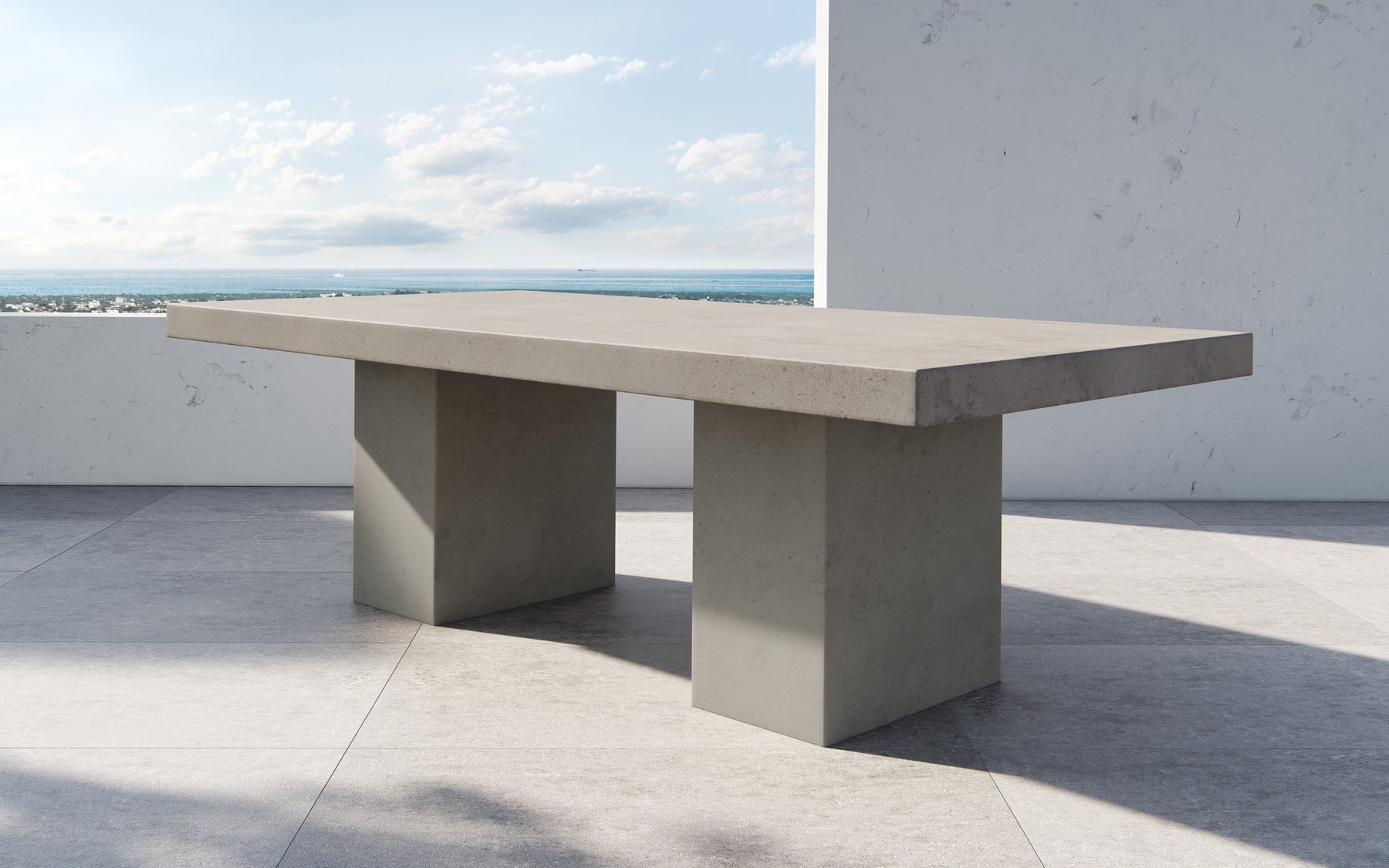 An embodiment of strength and grace that elevates dining to an art form. Athena captures the essence of modern design while paying homage to industrial inspiration.
Crafted with unwavering attention to detail, each table showcases the juxtaposition of robust concrete and delicate aesthetics, forging a harmonious union of modernity and timeless elegance.
Forged from premium concrete, every table showcases a polished exterior adorned with understated marks of artisanal skill. With minimalist corners, these tables effortlessly blend into modern living environments.
Download: Tear Sheet | Sketchup
Size: 95 inch | Weight: 520 lb | Dims: 95" W x 47" D x 30" H
Size: 83 inch | Weight: 415 lb | Dims: 83" W x 39" D x 30" H