SHOP LIVE
Discover our immersive virtual shopping experience, where expert designers guide you to find the ideal home design. Explore furniture up-close and choose with confidence.
Shop Live Hours:
10 am to 5:30 pm ET, Monday through Friday.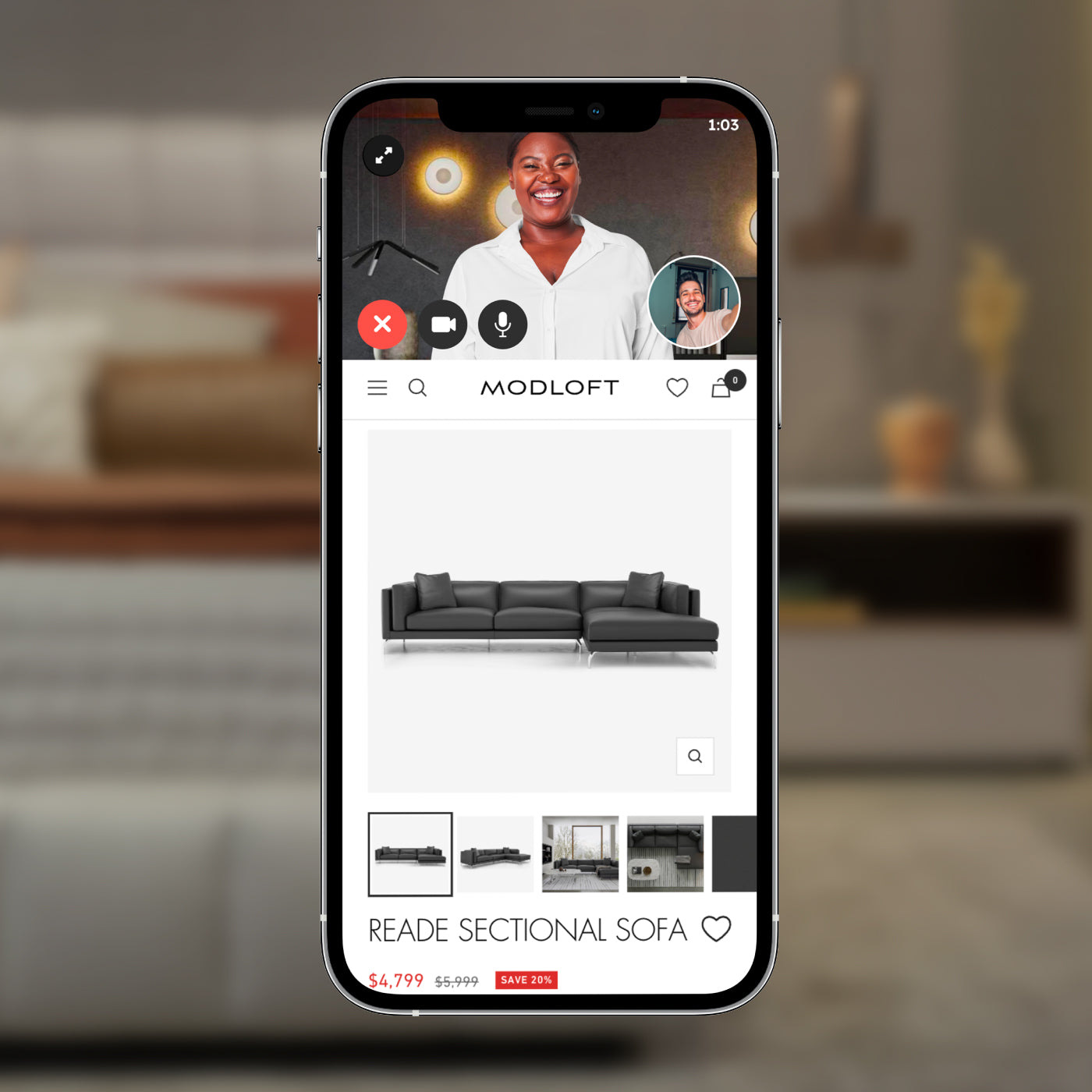 HOW IT WORKS
ONE-ON-ONE SERVICE
Experience personalized, one-on-one calls with our design specialists, bringing the showroom to you. It's like being here in person.
ARTICULATE YOUR VISION
Share your vision and ask questions. Our team provides expert guidance to seamlessly incorporate our signature pieces into your home.
EXPERT DESIGN ADVICE
Discover unique, luxurious pieces. Our designers are experts in every collection, helping you visualize design, materials, and dimensions. Find your perfect furniture.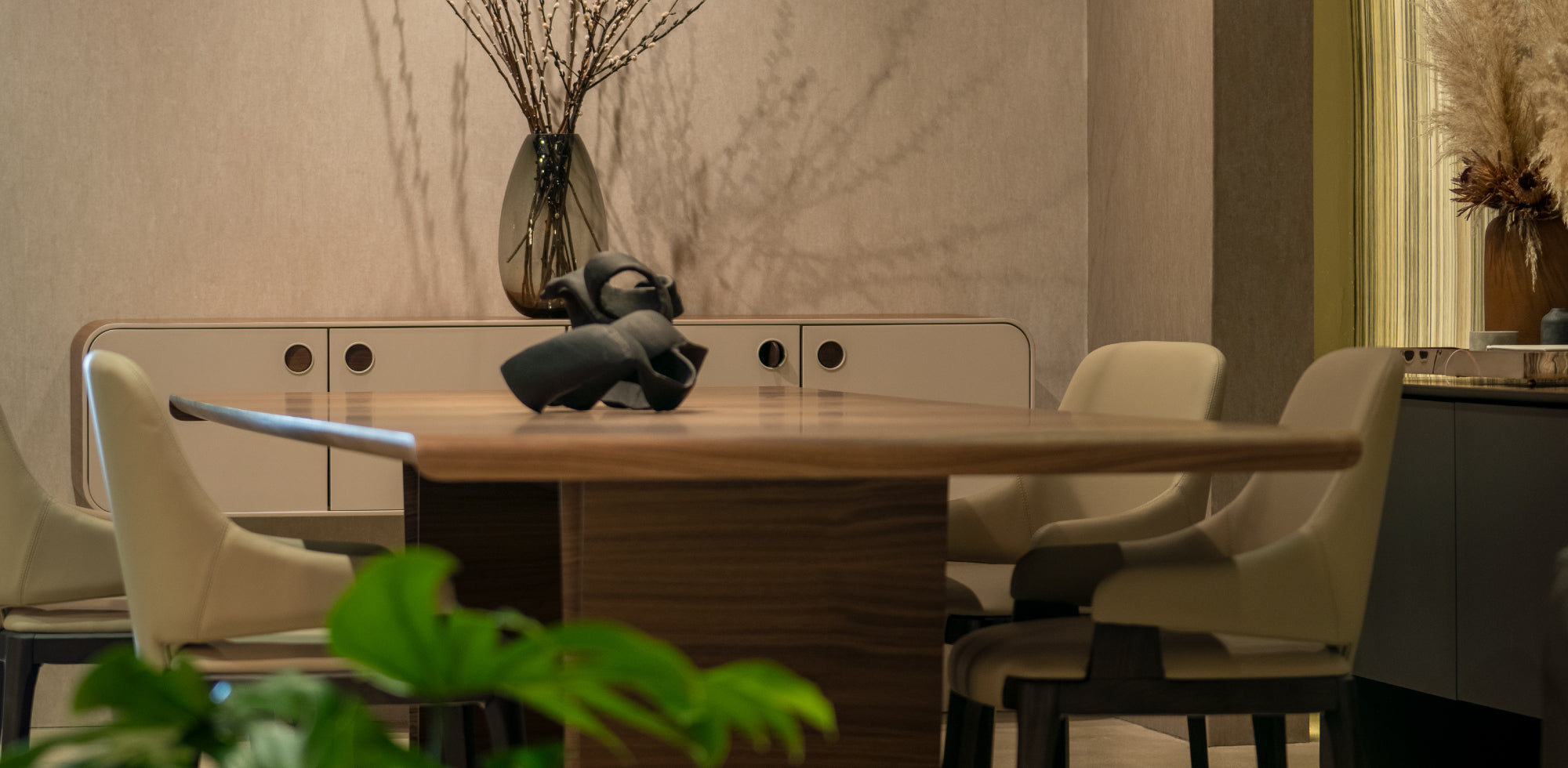 BOOK AN APPOINTMENT
Whether live shopping is temporarily unavailable or you prefer to plan ahead, we've got you covered. Book an appointment with our team and enjoy a customized live shopping session at your convenience.
LIVE EXPERIENCE OVERVIEW
Live shopping is an immersive experience that allows you to virtually explore our showroom and engage with a designer in real-time. During a live shopping session, you will have the opportunity to interact with a designer who is physically present in our showroom. They will guide you through our collection, explain product details, answer your questions, and show you the products live.
Our live shopping sessions typically take place through our live streaming platform. You'll be able to see the designer, hear their explanations, and provide your input or preferences. It's like having a personal shopping assistant by your side, all from the comfort of your own home.
You can access this experience by booking an appointment and/or clicking on the link, button, widget, or banner promoting the experience.

The amazing thing about our live, one-on-one shopping service is that you can video chat with an associate to discover and shop our products from wherever you are. Whether you're at home on your computer or using your phone on-the-go, our live experience is accessible across all devices and modern browsers.

Desktop Browser
You can use our live service across most major browsers on Windows and MacOS. We recommend using Google Chrome, Mozilla Firefox, or Safari when accessing the live experience from your computer. It's best to update your browser whenever possible.

Mobile Browser
Our live service is available on most iOS and Android mobile browsers.
We want to make sure you are having the best, most convenient shopping
experience, whether you are shopping in-store or online. To do so, we are offering the help of our associates completely FREE!
During your live call with an associate, you can browse the website, add products to your bag, and checkout as usual with the help of an associate.

If you'd like a more hands-free shopping experience, your associate can share products and pages with you, add products to your bag on your behalf, and take you to your cart to assist with checkout. However, an associate is unable to facilitate your checkout and does not have access to any of your personal information.
Yes, at any point in the experience you are able to browse, add or remove products from your bag, and checkout without an associate. However, for a more hands-free experience, the associate is able to share products with you, add products to your bag, and take you to your cart to checkout without you having to lift a finger.

The associate is unable to remove items from your bag or perform your
checkout. You are required to initiate this step and complete your transaction.
No, the associate is not able to see your complete screen. At any point in your call, your associate is able to mirror your view on the website to assist you with any products or pages that you are looking at.

However, it is important to note that your screen is still private and this is not a complete screen-share. Our technology shares what page(s) you are viewing exclusively on the website to give your associate an understanding of where you are to provide assistance. Your private details are not displayed.
Associates are blocked and restricted from viewing any secure payment
information or card details. By default, only the name or nickname you provided and your geographical region will be shared with the associate.
TECHNICAL SUPPORT
If you are having issues with your audio or video during a live call with an associate, please check that you have enabled your audio and video by toggling these two settings visible at the bottom of the video view.
Select the microphone icon at the bottom of the screen to enable your audio.
Select the video camera icon at the bottom of the screen to enable your video.
Also ensure that you have enabled your camera and microphone within your browser settings.

You should also verify that your audio is not playing from another source. Can you hear sound from other sources? Play something from another app or website such as iTunes or YouTube to make sure your speakers are on and working. Make sure to try this with your headphones too.

Finally, your associate may not be able to see or hear you if you are doing any of the following:
You have backgrounded your browser to engage with another window or tab.
The payment method you have selected requires you to navigate to another window to checkout.
You opened a text or email, navigating away from the live call.
In this event, return back to your call with the associate to enable the use of your camera and audio.