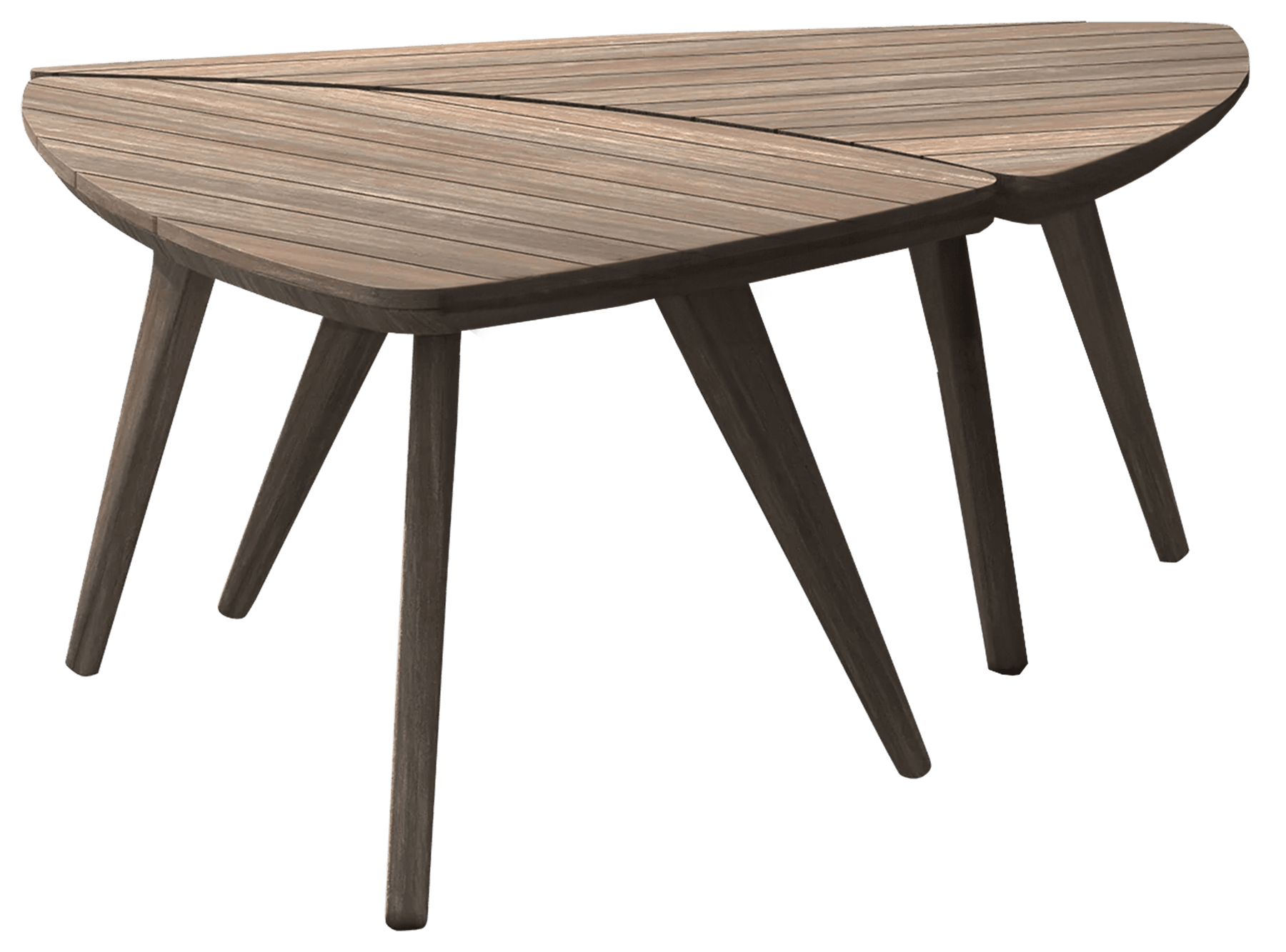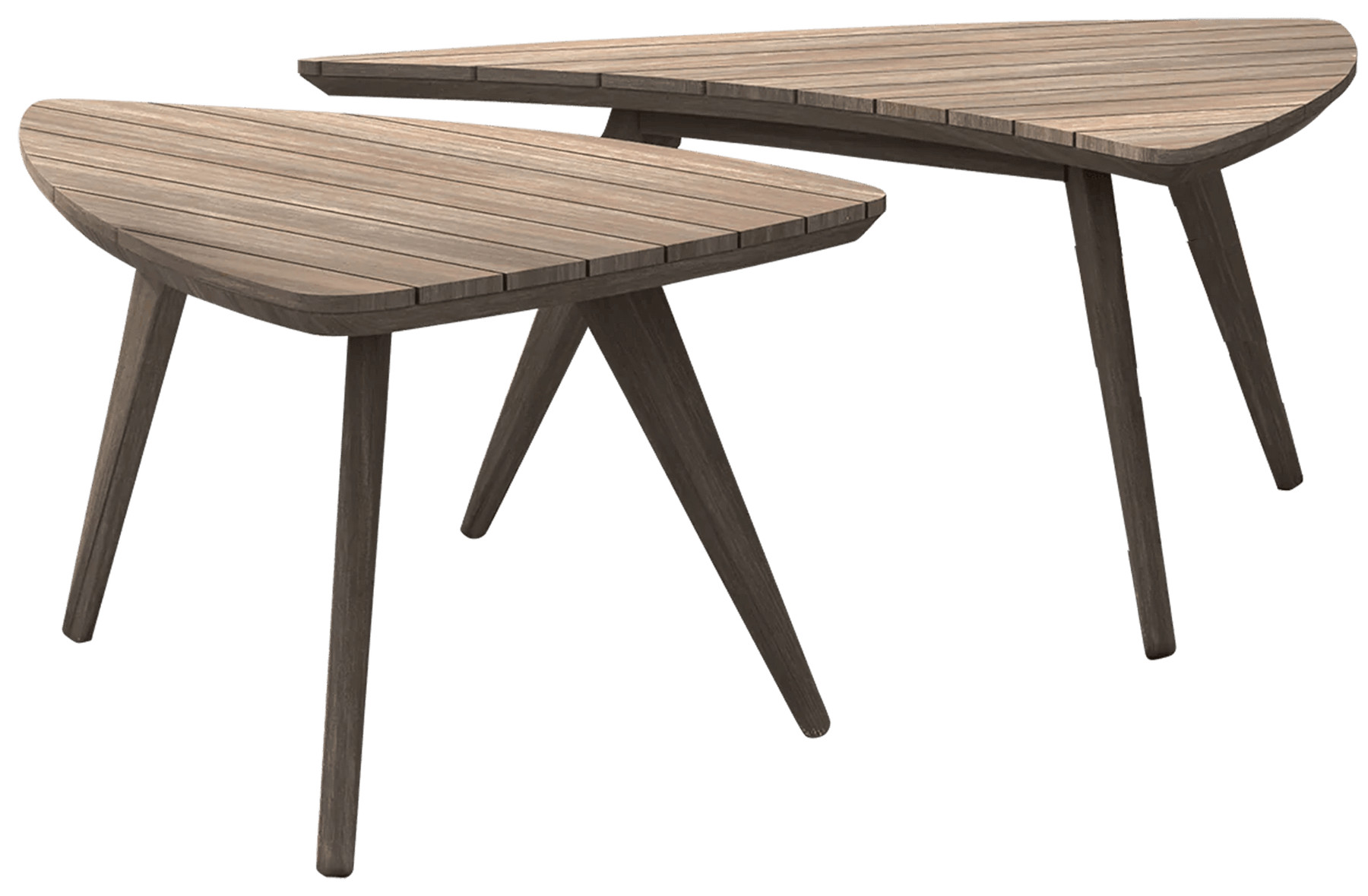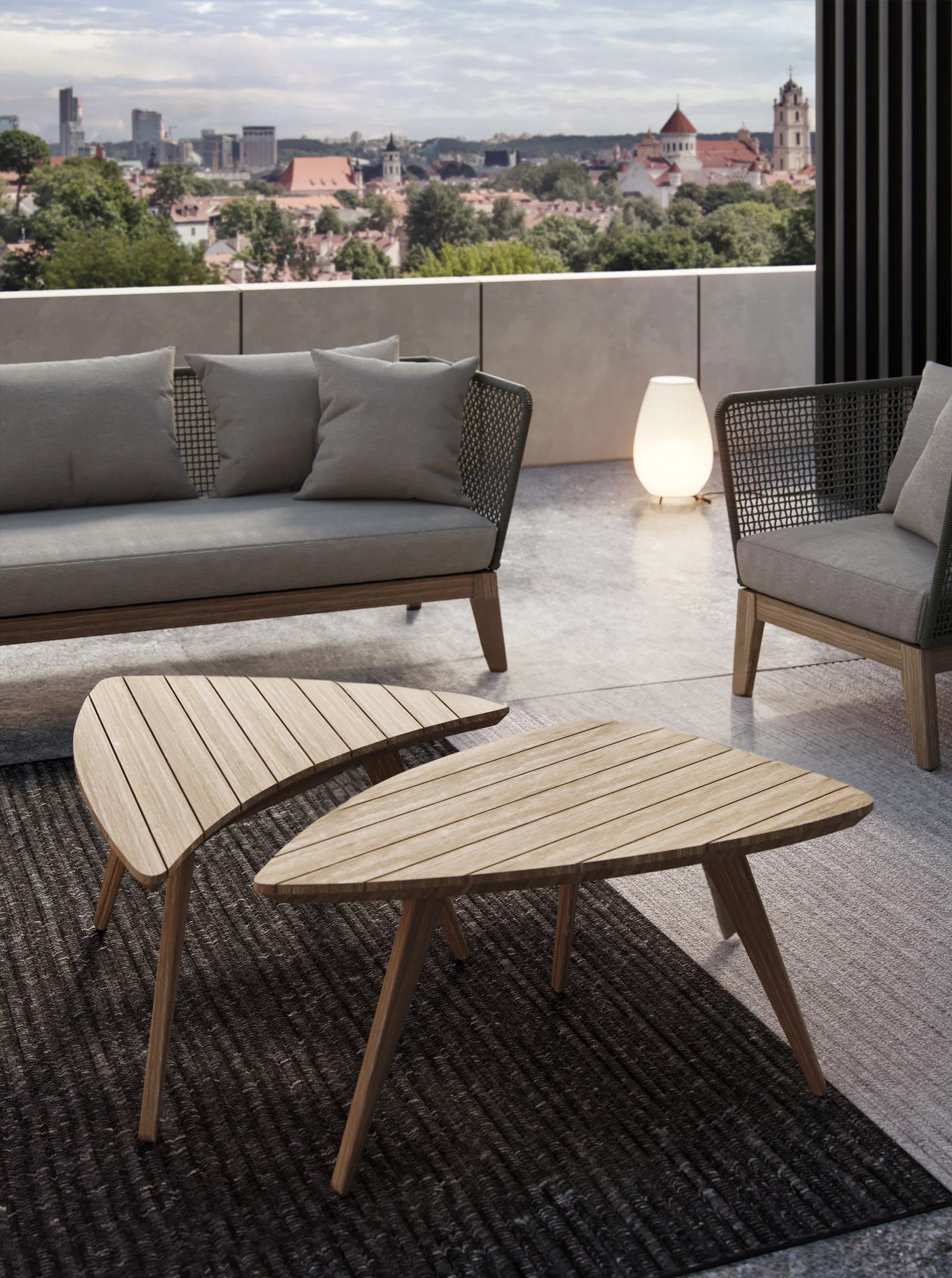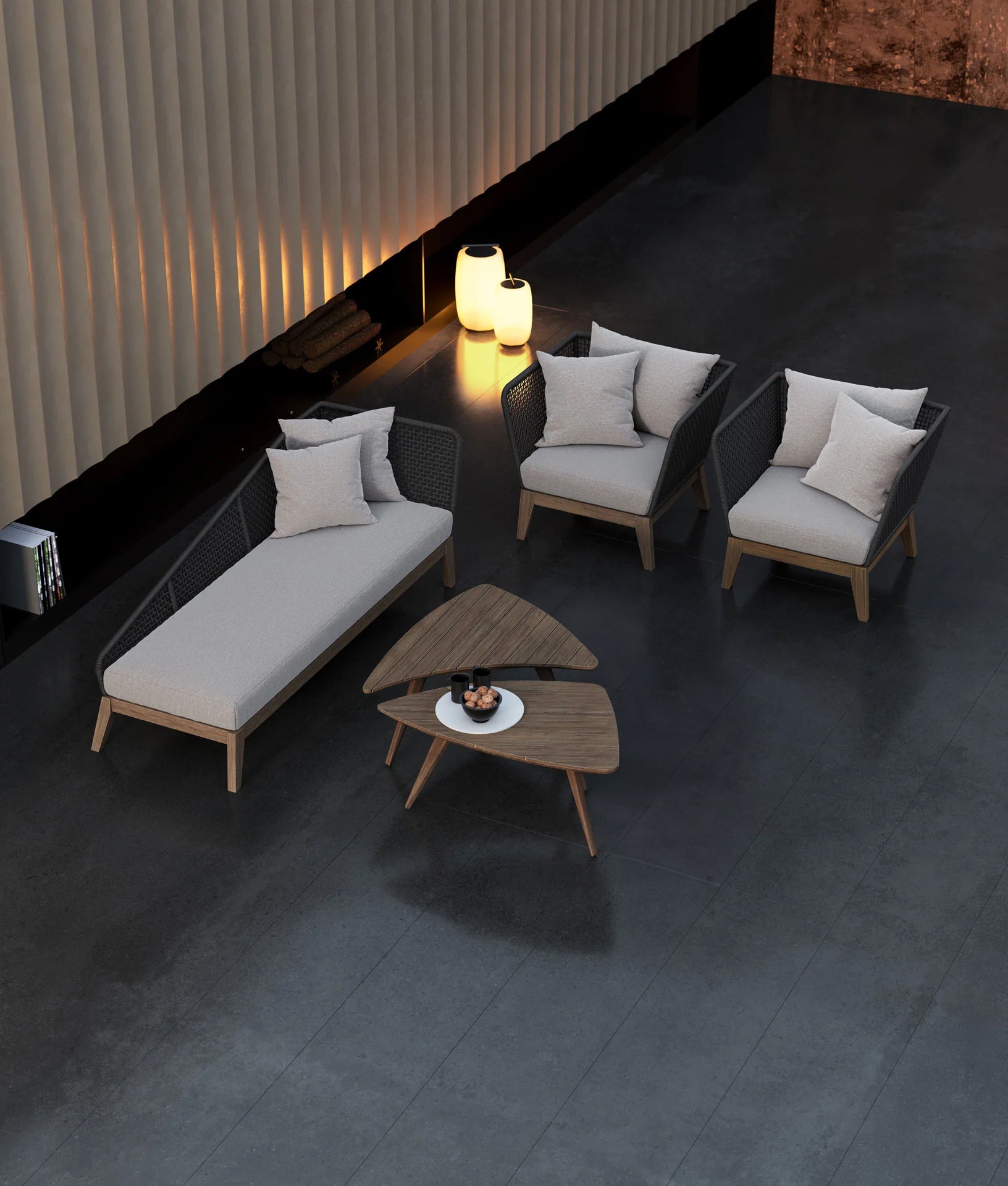 Tops in Super Stone Concrete and Weathered Eucalyptus, Legs in Weathered Eucalyptus
Color:
Weathered Eucalyptus
Elevate your outdoor ambiance with the Netta Bunching Tables.
Introducing a contemporary aesthetic to your surroundings. This duo of distinctive side tables can be employed individually or clustered to craft a sophisticated focal point. Crafted from solid Eucalyptus, known for its inherent moisture-resistant properties, each table exudes quality. Whether arranged together or as standalone pieces, the Netta tables effortlessly showcase an unmistakable silhouette, lending an elegant accent to any outdoor setting.
Download: Tear Sheet | Sketchup
Weight: 50 lb | Dims: 42" W x 42" D x 17" H
<p><strong>Caring for Stone. </strong> First, wipe down with soft, clean cloth. Clean with dish soap and water mixture. Do not use strong highly acidic cleaners as they can damage the natural materials. Do not use abrasive cleaning cloths.</p> <p><strong>Caring for Solid Wood. </strong> For cleaning, use lightly dampened cloth followed by a separate dry cloth. If the furniture has been in contact with acid liquids such as sodas, fruit juices, lemon or others, clean the surface with lukewarm water immediately.</p>