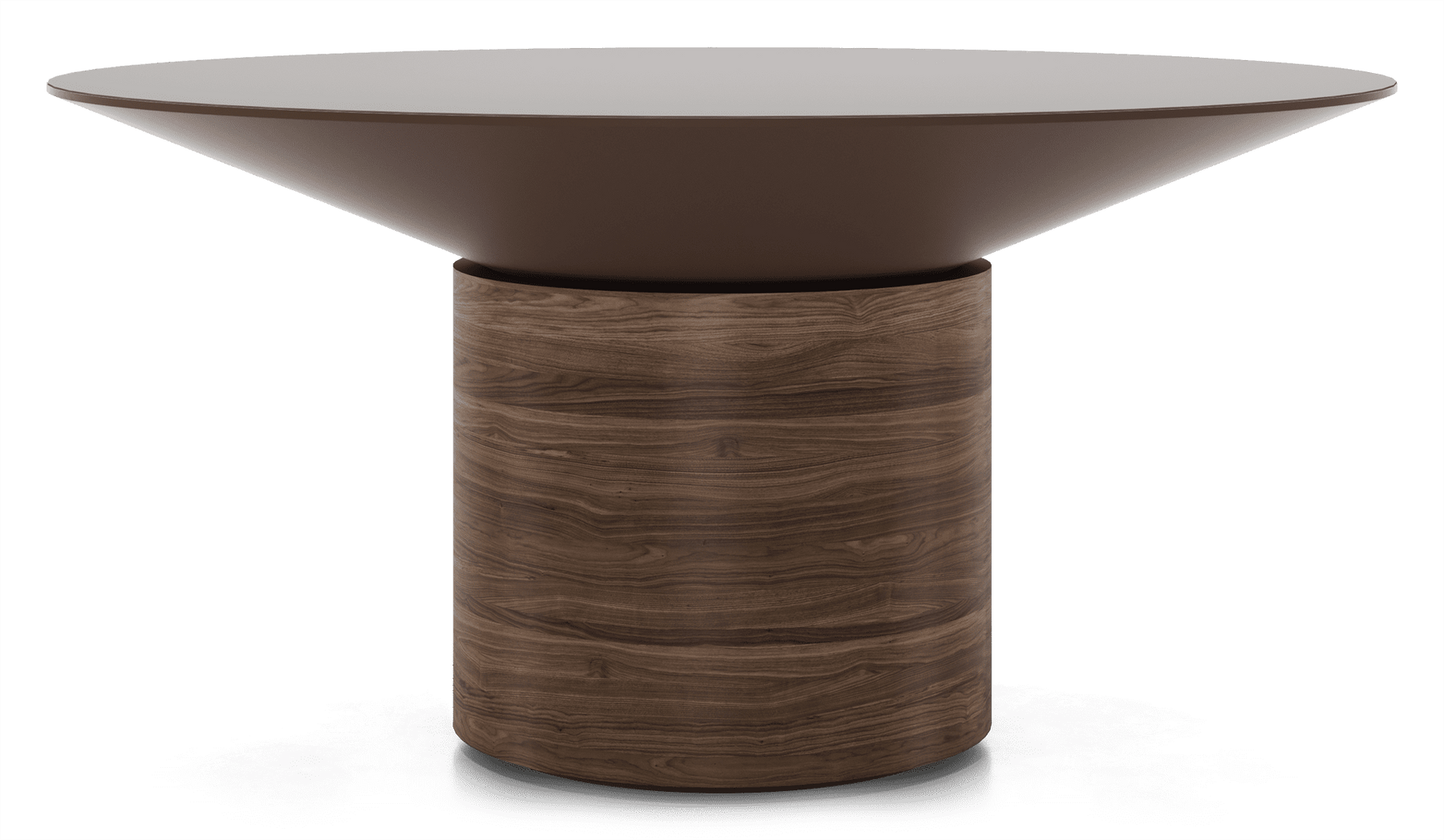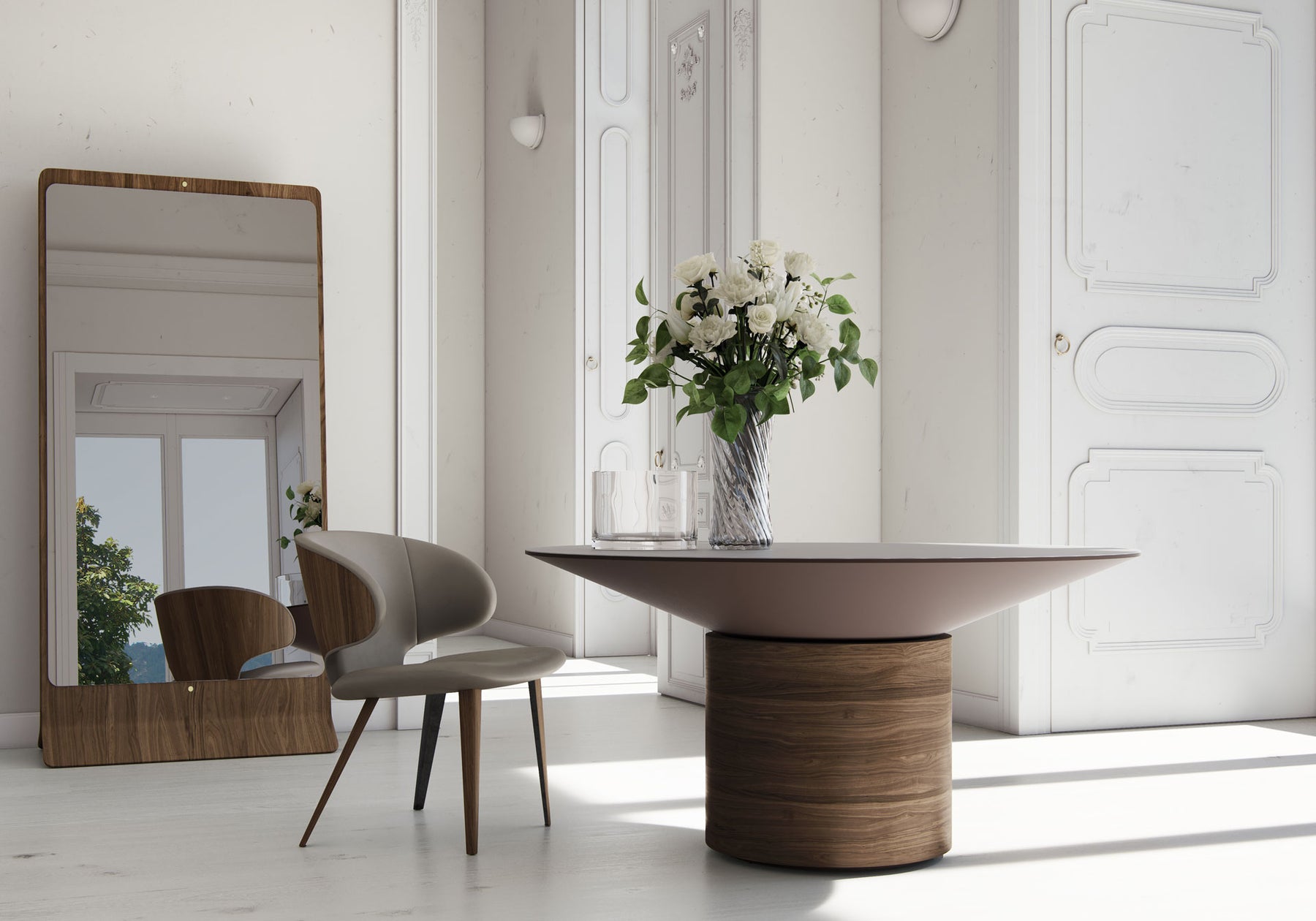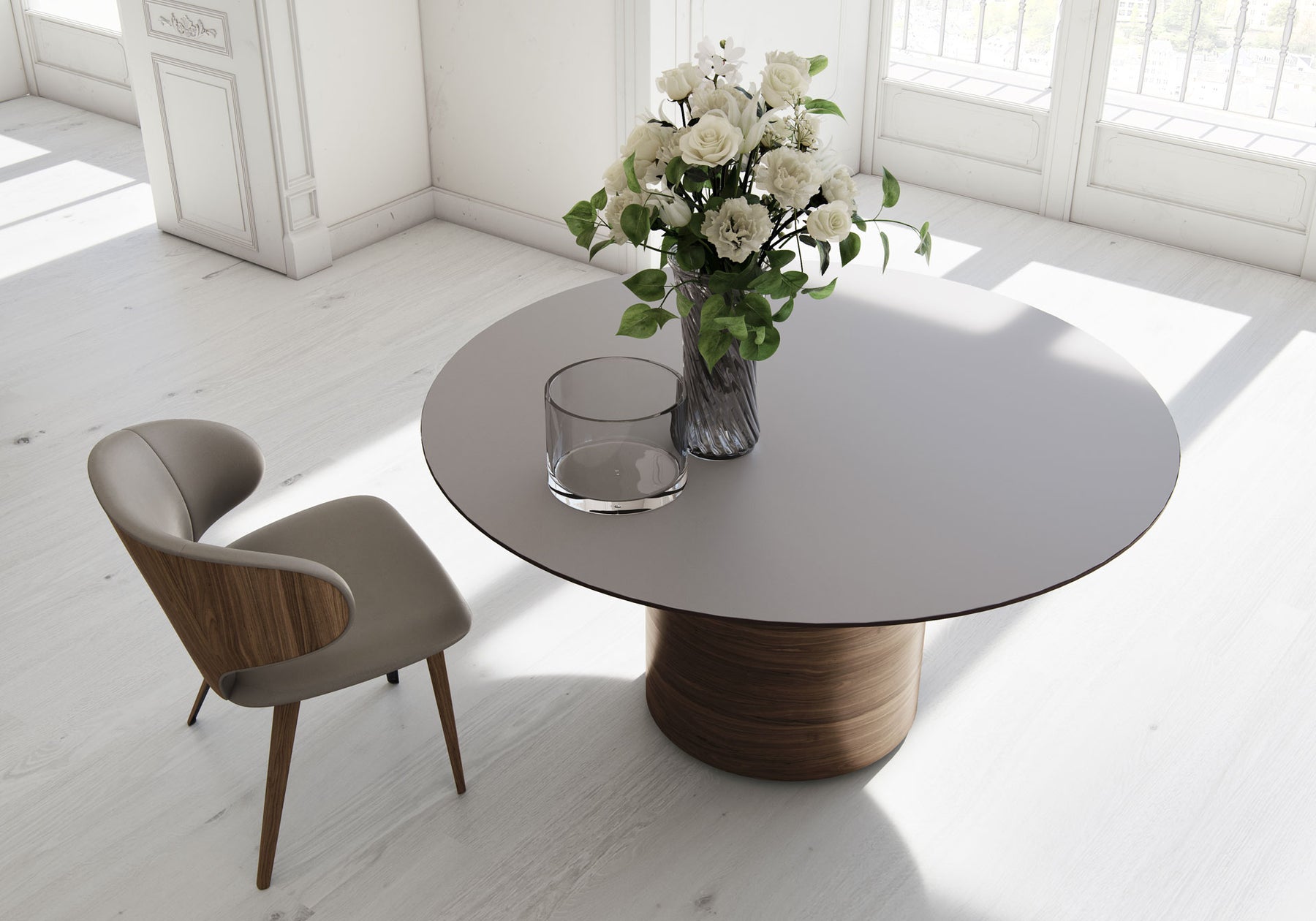 Top in Metallic Cedar Glass, Apron in Metallic Cedar, Base in Walnut
Color:
Metallic Cedar Glass
In Stock and Ready to Ship
The enduring soul of iconic design is in exquisite form, uncommon materials and subtle, refined details.
The Grove Dining Table brings those elements together brilliantly. The top features a matte smoked glass, a revelational new material, underpainted in metallic color. The top tapers in a reverse-pyramidal shape into a cylindrical pedestal finished in wood veneer. The table truly demonstrates exceptional design. Seats 8-10 guests.
Download: Tear Sheet | Sketchup
Weight: 366 lb | Dims: 30" H x 71" DIA
<p><strong>Caring for Glass. </strong> Use only distilled vinegar and warm water mix in a spray bottle. Wipe down the glass surface with a a soft, clean, lint-free microfiber cloth or paper towel to remove dust before you spray your solution, then spray the entire surface.</p> <p><strong>Caring for Lacquer. </strong> First dust with a soft lint-free cloth. Then use a soft damp cloth to wipe down surface. Avoid dragging dust across the surface since it can contain small hard particles that can scratch the surface.</p> <p><strong>Caring for Natural Wood Veneer. </strong> For cleaning, use lightly dampened cloth followed by a separate dry cloth. If the furniture has been in contact with acid liquids such as sodas, fruit juices, lemon or others, clean the surface with lukewarm water immediately.</p>